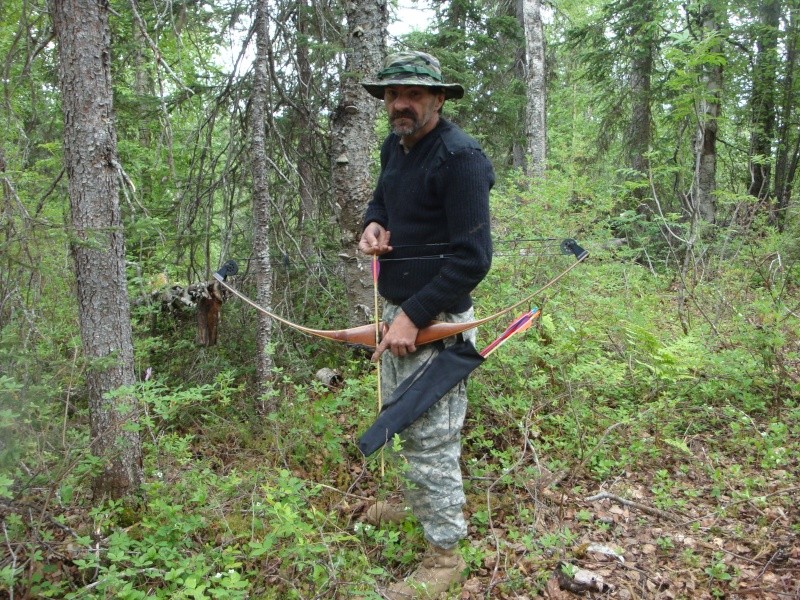 If you are serious about survivalism, then you will certainly want to explore primitive weapons and tools as an alternative to firearms.
The facts is, that there are two weapons that quickly come to mind: The slingshot, and the Bow. Of course, you could also add in the Apache Hunting Star, the Bolo, and the Spear. But for this segment, lets concentrate on the Bow & Arrow.
I use a 70# compound bow, and the quiver is filled with a variety of broad heads. Each broad head is attached to a special shaft that I custom order at 32" long. I much prefer the carbon arrow, or as a minimum, the Hoyt-Easton 2275 shafts. Both have proven themselves time after time on my hunting trips.
Each broad head is normally a three blade solid razor, as I don't like the removable blades. I've had to dig a few out of deer meat, and that makes for a lot of extra work. Solid 145 Grain triple bladed broad heads have almost 1 3" wound channel upon contact. They also tend to slice right through bone, and THAT makes these broad heads ideal for large game hunting.
The secret to using a bow for survival, is to have it stored away in the safe area. An ample supply of shafts and broad heads, plus extra string, cat's whiskers, and a T-Square helps to keep the bow in working condition. Arrow notch points, lithium grease, extra set screws, and other bow repair items are part of the overall survival strategy.