Worst Case Survival Situations: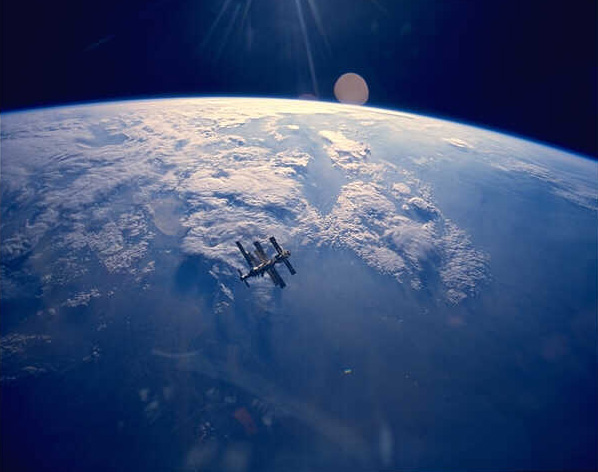 Possible Causes: Naturally occurring Gamma Radiation created by a Coronal Mass Ejection from the Sun, or a Terrorist attack with a high altitude nuclear weapon.
Possible Scenario: A nuclear EMP attack is launched against the United States by a rogue military dictatorship such as North Korea, Russia, or Iran.
Within a matter of just a few minutes; the U.S. Power grid is eliminated in a blink of an eye. This means that the united States infrastructure just went bye-bye in less than a billionth of a second.
Jet aircraft on-board computer systems fail, plunging the passenger loaded aircraft into the ground. At any time in the USA, there are a few thousand aircrafts screaming across our country. Hundreds of thousands perish in the worse air disaster in recorded history.
Maritime vessels out at sea loose their navigation and electrical systems. The giant oil tankers, chemical tankers, cargo ships, and passenger cruisers are helpless as the ocean's currents and tides pull them closer into land, or leave them adrift far from the costal areas.
Ground transportation comes to an abrupt halt. Modern semi-trucks are computer operated systems, and since there are no truck stops pumping fuel, the trucking industry is dead in it's tracks.
Every car, truck, motorcycle, scooter, lawn mower, and other vehicles come to a sudden and complete stop--it's sensitive unshielded computer microprocessors fried by the EMP. Interstates quickly are the scene of massive pileups, fiery wrecks, and lost tempers. Thousand in the USA die in their cars, or along the sides of the road, while others are stranded without food, water, or shelter far from home.
Cellphone, Global Positioning Systems, Internet Services, television, Radio, and other critical communications industry finds itself without power, and without customers in a fraction of a second. The American economy such as banking, stocks, manufacturing, defense, civil rescue, and other critical services are floundering.
Hospitals and nursing homes are able to operate by generator power for an average of 24-48 hours. After that--life support system, air conditioning, respirators, and operating room system--are all gone.
Law enforcement agencies are unable to communicate. Even on generator power, the 911 call centers phones are complete dead, and the mobile radio carried by the patrol officers are wiped out by the massive EMP pulse. Police officers are dispatched to protect critical infrastructure such as grocery stores, hospitals, banks, and government offices. Even though they are likewise without communications or power supplies--these are the first places that state and federal government want to protect.
Travelers and tourists suddenly find themselves stranded away from home. Trains, buses, taxis, cars, motorcycles, and every electrical or combustion engine vehicle is now out of commission. Vacation hot spots such as Miami, Las Vegas, and the beach areas are unable to cope with the rising tide of homeless tourists. There's no money to buy food, no air conditions to keep cool no electricity to light the way, no communications to call home, and no food on the way by transport trucks. On top of that--the police are ot able to respond to emergencies, nor will the fire department be able to extinguish house fires--the water pumps don't work anymore.
High-rise apartment buildings are the hardest hit. Since most municipal water systems are operated by several massive pumps and generators, the lack of power would reduce these municipal reservoirs to gravity feed only. Those in high rise buildings would immediately loose their precious water supply.
Manufacturing plants that use sophisticated alarm systems to control or prevent chemical spills, suddenly find that huge chemical tanks are overheating, over pressured, and getting ready to explode. Immediately there is a massive chemical contamination of both the air, and the area surrounding the plant.
Many different chemicals, when mixed together, form deadly toxic clouds that flow across the cities. It's likely that thousand will die due to chemical poisoning.
Nuclear power plants face the same threat. No coals to fire the power plants, means no electricity to keep the containment tanks cool. As temperatures rise, and the plants generator fuels runs dry--these cores begin to heat, and suddenly there is a massive radiation leak that spreads across a wide area on the wind patterns.
Farms and other agricultural centers are without power, unable to get much needed fuels, and all of the electrical equipment, as well as tractors are brain dead. Dairy production comes to a screeching halt, food processing farms stop producing food.
In less than 24 hours the USA has been decapitated.
The government is operating in another country, elected leaders are evacuated to safe areas, and remnants of the defense forces are sent into the streets to render assistance, and keep the peace--but by them it's already to late.
With no food, no water, no police on the streets--cities quickly become killing grounds. Over crowded prisons are under siege from within as guards either desert their posts, or shoot the prisoners in their cells. Many prisoners et themselves free--soon the area experiences additional crime and violence. Rape, Robbery, Murdered, Crimes against persons and property quadruple three times in rapid succession.
Vigilante justice prevails, gang violence quick spreads, and America's streets are littered with the dead and dying as lawlessness sweeps across the land.
There's no immediate relief anticipated. It will take other countries days, even weeks to mount an effective response. The US power grid will be down for 18 to 24 months, since most transformers are made overseas, instead of in the USA itself.
Martial law is declared, immigrants flow across the borders, criminals and gangs operate without fear, and families huddle in their basements wondering where the next pack of crackers will come from. A hnadful of rice or oatmeal now fetches a months salary..
Imagine other consequences, and how it would affect you and yours. Imagine if it were to happen RIGHT NOW!